Video: KLM‬ Rolls Out Special Orange Livery on Boeing 777-300
China Aviation Daily | Jun. 15, 2016
KLM Royal Dutch Airlines Tuesday rolled out a special orange livery on a Boeing 777-300 aircraft, in which the well-known KLM Blue is being combined with orange highlights.
The orange livery has been completed by a team of 35 people for four days. 335 litres of paint were used to spray the aircraft orange fading into KLM's distinctive blue. The transition between the two colors features aspects of the Dutch flag. The combination emphasizes KLM's Dutch roots and pride in the national color of the Netherlands.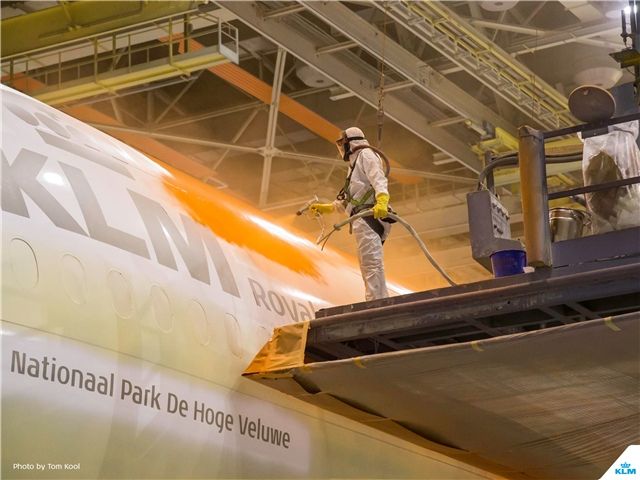 KLM will deploy the orange Boeing 777 on routine flights within the network and, whenever possible, during events that offer opportunities to promote the Netherlands. The aircraft will debut this summer and will be in operation on the Rio de Janeiro-Amsterdam route during the Olympic Games. On August 22, KLM will use its orange Boeing to operate the "Medal Flight" that brings the Dutch Olympic heroes home.
KLM's 777-300 has a completely revamped interior, with full-flat seats in World Business Class and more legroom in Economy Class, ensuring greater comfort for passengers. In addition, the inflight entertainment system has been fully renewed and adapted throughout the cabin. By the end of this year, KLM will have replaced more than 80% of its intercontinental aircraft cabin interiors.
Most Popular
Most Commented