Video: Moment Sightseeing Helicopter Crashes in Southwest China
China Aviation Daily | Jul. 26, 2016
A sightseeing helicopter carrying 4 people onboard crashed in Southwest China's Chongqing on Monday afternoon, leaving one pilot slightly injured.
The Robinson R44 helicopter (Registration B-7502) belongs to Shandong Qixiang General Aviation Company. The accident occurred while the pilots were conducting trial flight near Shizhu Huangshui Forest Park.
The crash happened at around 5:30 p.m. as the helicopter crashed on a road at Shizhu county in Chongqing municipality, injuring a pilot slightly, local authorities said. No other damage reported.
It is understood that the accident occurred when the helicopter was flying at a low level, the rotor hit the street lights, causing the aircraft to lose control.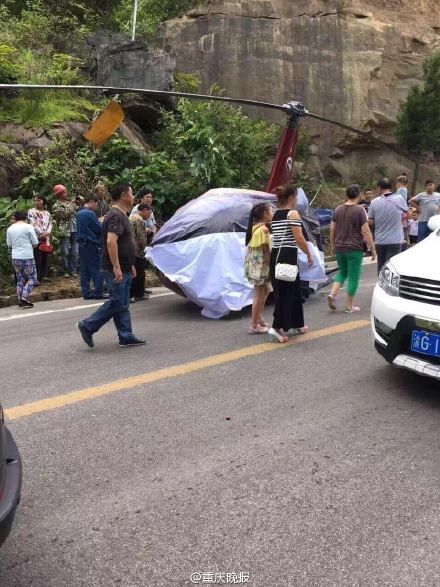 Local rescuers rushed to the scence, finding the helicopter's wreckage and all four people in Qinggangping of Shizhu County.
The cause of the crash is under investigation.
A netizen driving along the road captured the moment the R44 helicopter crashing into the road.
Sightseeing helicopter carrying 4 on board crashed in SW #China's #Chongqing Mon. Pilot slightly injured.https://t.co/tKJK7FjOIJ

- People's Daily,China (@PDChina) July 25, 2016
Most Popular
Most Commented