Video: Alaska Airlines Unveils Patriotic-Themed 737 Jet to Honor Veterans
China Aviation Daily | Oct. 31, 2016
Alaska Airlines unveiled its newest aircraft on Wednesday with a special patriotic theme titled "Honoring Those Who Serve".
The 737-900ER is dedicated to pay tribute to the brave men and women of the U.S. military, as well as veterans of the armed forces and their families. Its unique exterior paint scheme, conceived by a small group of Alaska maintenance technicians, was designed to symbolize remembrance, pride, and appreciation.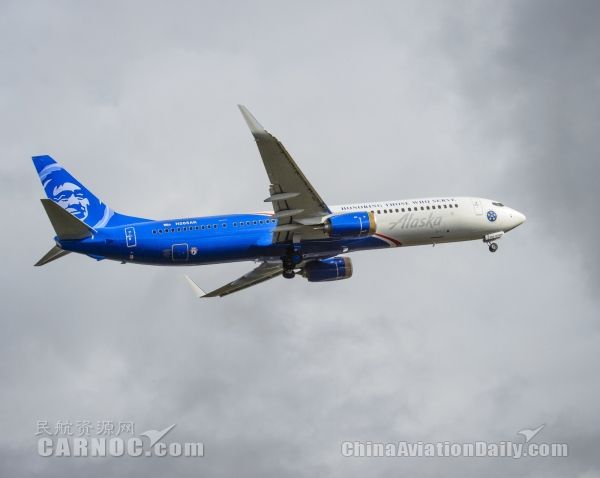 The airplane is painted in red, white and blue, with the words "Honoring Those Who Serve" on the side of the fuselage.
The new 737-900ER plane, Registration N265AK, will fly throughout Alaska's route network starting Friday.
The special livery was created in partnership with Boeing, which shares an appreciation for the value that military personnel bring to the workplace.
The time lapse video below shows the new livery being painted in Boeing's painting hangar.
Most Popular
Most Commented